Our Munchkin Patch
Janine Haenel and Tom Dobinson are Ofsted registered childminders in Bradford on Avon. We are open Monday to Friday from 8.00 to 18.00. We are closed on Bank holidays, the week over the Christmas and New Year period. We do take two weeks holidays throughout the year, for this we will give plenty notice to arrange alternative childcare.
We offer full day and complete day care to children from 3 months to 5 years all year, as well as before and after school and holiday care for 5 to 14 year olds.
We are located at in the north part of Bradford on Avon on Wisley Road, set in an accessible part of town in walking distance of the town, Library, Tithe Barn, community groups, several play parks, farms and open countryside just waiting to be explored and have adventures. Our town house setting offers a very unique, homely and comfortable feel and just like at home all children will come together for meal and snack times at the dining table. Our back garden and the various play parks close by offer a green space for the children to play outdoors. Our play room and living room and the rest of the house offer inspiring spacious play and work spaces and quiet, comfortable areas for resting and sleeping.

Our house is very easily accessible by public transport or car providing on-street parking.
A drop off and collection service between the house and schools/pre-schools is included and subject to availability.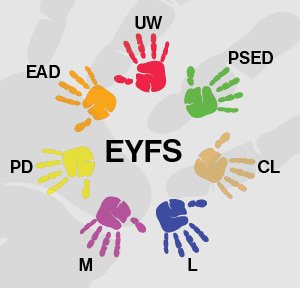 We are very enthusiastic and committed to childcare. We thoroughly enjoy working with children and are able to provide stimulating play opportunities in a safe, happy, caring and nurturing environment. We understand equal opportunities and welcome and provide for the needs of children from different backgrounds and abilities. We are able to work with parents for the good of the children and are aware how children develop and learn.
little munchkin patch is regulated and inspected by Ofsted and we ensure that we are fully in accordance with the Welfare Standards in all practices and procedures. Full details on all our policies and procedures are available for you to read.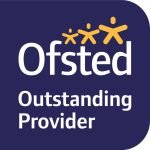 For all under 5 years children we follow the Statutory Framework for the Early Years Foundation Stage and for all children above 5 years old we offer a wide range of age appropriate activities whether this is during school holidays or term time.
In 2016 and 2022 we achieved outstanding provider status by Ofsted which is the highest grade Ofsted issues. We truly love our job but to be judged to be exceptional for something we enjoy is just the best!
Our Mission
We genuinely want to make a difference in the lives of the children we care for.
By providing a happy, wholesome & stimulating learning environment and offering an affordable, safe & quality childcare service we strive to be the best. In partnership with parents we offer children a happy learning journey that is memorable and sets them up to be well-rounded individual. We do this in a way that respects all children, their families and our planet.
Looking for a childcare in Bradford on Avon?
Get in touch today if you would like any further information on our childcare services, would like to book a visit or sign up your little munchkin(s).
We are often busy with little ones but filing out our contact form always gets through. Tom and Janine
Ofsted registered
Tom Dobinson and Janine Haenel are outstanding Ofsted approved childcare providers.
little munchkin patch © Copyright 2023