Becky Quick
By Tom Dobinson on October 30, 2014 in with No Comments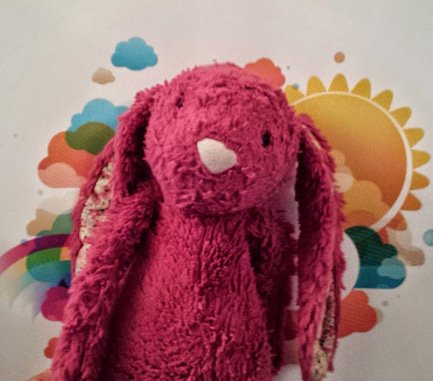 I felt I must write to share my wonderful experience of using the Munchkin Patch in Bradford on Avon for childcare services so other parents can use this to help them make the very important and indeed hard and emotional decision.
I have 2 daughters aged 2 and 5 and have moved recently to Bradford on Avon having previously used and been totally happy with a nursery with a lovely owner and fabulous nursery nurses. I felt it gave excellent care and also provided my eldest daughter with the skills ready to start school. When I moved to Bradford, I was disappointed to not find a nursery with places, but luckily the Munchkin Patch was not full due to recently setting up and upon meeting Tom & Janine in their house, I knew instantly that they were unlike any childminder I had met before; they are totally passionate about children being individual and have a structure to each day using the latest Early Years standards. It is a very professional yet homely setting and they adore their work; it is apparent every time you speak or hear from them, their passion and enthusiasm for trying new things with the children in their charge emanates.
So, a very loving, fun yet educational atmosphere that the children adore, but as a parent, I have found their flexibility a real bonus, my previous stressful journeys back to the nursery to be back for 6pm are so eased by knowing that I am not keeping Tom & Janine from going home and their attitude is so supportive, nothing is ever too much trouble and they seem to care as much about the parents as the children.
I never thought I would advocate a childminding service over a nursery, but having 2 people looking after the children adds interest for them and one of the best points for the girls is that they enjoy an outing almost everyday which never happened at the nursery so they are both taking on a new found stamina for outdoor activity and walking and enjoying nature so much more.
I am so pleased that you were able to fit us in to your setting for daycare and before and after school services, the effort that you put in to make sure my 5 year old has something fun to do or a trip to the park after school never ceases to amaze me.
Thank you so much
Our Mission
We genuinely want to make a difference in the lives of the children we care for.
By providing a happy, wholesome & stimulating learning environment and offering an affordable, safe & quality childcare service we strive to be the best. In partnership with parents we offer children a happy learning journey that is memorable and sets them up to be well-rounded individual. We do this in a way that respects all children, their families and our planet.
Looking for a childcare in Bradford on Avon?
Get in touch today if you would like any further information on our childcare services, would like to book a visit or sign up your little munchkin(s).
We are often busy with little ones but filing out our contact form always gets through. Tom and Janine
Ofsted registered
Tom Dobinson and Janine Haenel are outstanding Ofsted approved childcare providers.
little munchkin patch © Copyright 2023