Song and Dance
By little munchkin patch on April 2, 2020 in Home learning with No Comments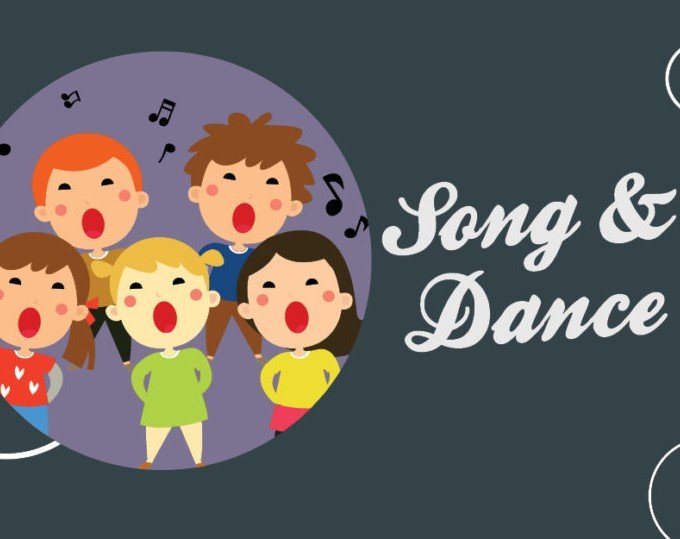 Song and Dance
Sing and Rhyme Time at Little Munchkin Patch is a daily favourite. Each day we sing along together with words and actions, click on the videos to join in. This process has actually been a really nice way to record what songs we sing about and introduce our very own and very forgetful Hickety Tickety Bumblebee to all the parents. Hickety Tickety Bumblebee is so forgetful as he asks the children for their names every single day.
Each day we like to sing about the day of the week, it's a great way to learn about the week days and have a good old sing song too. We do it every day, the song is interchangeable so that the little munchkins can learn what day it is. We would love the munchkins to continue the habit of singing this daily song at home.
Dancing at little munchkin patch started with 'Dance and Stop' which is a bit like musical chairs but without the chairs, when the music stops, (adult calls out 'stop' and 'go') everyone freezes on the spot, repeat as many time as you like for fun. It's a good game to learn the word 'stop' which is an extremely import word to know but introduced in a fun and safe way. However, moving your body to a rhythm and dancing socially is also important. We don't know how long we will be without close social interaction and contact with friends and although it's not the real thing we hope Amelie and Xavier's dancing videos we be a close second to dance along with.
Enjoy
Please do suggest or request new songs for next time…
Our Mission
We genuinely want to make a difference in the lives of the children we care for.
By providing a happy, wholesome & stimulating learning environment and offering an affordable, safe & quality childcare service we strive to be the best. In partnership with parents we offer children a happy learning journey that is memorable and sets them up to be well-rounded individual. We do this in a way that respects all children, their families and our planet.
Looking for a childcare in Bradford on Avon?
Get in touch today if you would like any further information on our childcare services, would like to book a visit or sign up your little munchkin(s).
We are often busy with little ones but filing out our contact form always gets through. Tom and Janine
Ofsted registered
Tom Dobinson and Janine Haenel are outstanding Ofsted approved childcare providers.
little munchkin patch © Copyright 2023